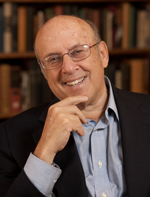 Jeffrey Carduner, Aesthetic Realism Consultant, writes:
"What Makes Imagination Kind or Cruel?" The two parts of that title—1) imagination and 2) kindness and cruelty—have seemed very far apart to people. You'll see that they're inseparable. You'll also see that imagination is related to science—and to the US Constitution—and to the confusion, mistakes, and hopes of people today. All this and more is in "What Makes Imagination Kind or Cruel?," the new, tremendously needed issue of The Right of Aesthetic Realism to Be Known. 
The commentary by Ellen Reiss begins:
Dear Unknown Friends:

Here is the third installment of the wonderful 1971 lecture we are serializing, Imagination—It Gathers, by Eli Siegel. And here too is part of a paper by Edward Green, from a public seminar of last month titled "A Man's Imagination: What Makes It Good or Bad?"

Dr. Green—composer, musicologist, professor at the Manhattan School of Music—is writing about the greatness of Aesthetic Realism's understanding of imagination. In all the history of thought, it is Eli Siegel who showed there are two kinds of imagination, and these arise from the two big desires at war in everyone: the desire to respect the world, and the desire to have contempt—"get a false importance or glory from the lessening of things not oneself." And Dr. Green writes courageously (also humorously) about something that has tormented artists, and that they have not understood: an artist as person may use his imagination in a way that's fundamentally at odds with the respectful imagination from which art comes. Through contempt, people weaken their minds and lives every day. And through contempt, artists have also hindered, even stifled, the art in themselves.

In the section of the lecture included here, Mr. Siegel uses an early 20th-century poem to show that imagination, which gathers—which brings many things together to make a unity, a one—is doing what the world itself does. We see this Aesthetic Realism principle in motion: "In reality opposites are one; art shows this."

The Imaginative Basis of America

As a prelude, I am going to comment briefly on imagination as good and bad, and as gathering, in relation to something of tremendous immediacy: the US Constitution.

There is the Preamble, which is beautiful no matter what happens in politics. This Preamble is clearly about gathering: "We the People," it begins. And it says it's "We the People" who "ordain and establish this Constitution for the United States of America." So we're told from the start that the People in their manyness, seen as gathered together, are that which, or those who, have the right to say how a nation should be….Read more.