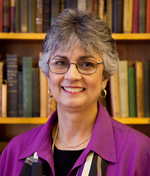 Rosemary Plumstead, Aesthetic Realism consultant with All For Education, teacher trainer, and NYC science teacher (retired), writes:
All across America, school administrators and teachers are meeting instances of bullying and its devastating effects on the lives of young people. The National Education Association estimates that 160,000 children "miss school every day due to fear of attack or intimidation by other students."
There is a solution to this national tragedy! In her tremendously important article, middle school teacher and Aesthetic Realism associate Zvia Ratz describes how her students' desire to bully people changed through the mathematics lessons she taught.
She begins with a simple equal sign, and then, using more complicated algebraic equations, shows her students how things that look very different can actually have equal value. As students see an accurate and beautiful relation of sameness and difference in mathematics, they learn, and become kinder! Ms. Ratz's article begins:
Though I had graduated from a teachers college in Israel, I'd given up on the idea of teaching. I was cynical about education and so angry that I worried I might explode in a classroom. Then I began studying Aesthetic Realism, including in the bi-weekly workshop for teachers. Every workshop illustrates what Eli Siegel explained: "The purpose of education is to like the world through knowing it." And the reason we can like the world is that it has a structure that is logical, beautiful, and related to ourselves: "The world, art, and self explain each other: each is the aesthetic oneness of opposites."
What I was learning renewed my hope to teach. And in 2008 I began my career as one of the luckiest of teachers, learning how to use the Aesthetic Realism method.
In Middle School 317 in East Harlem, where I taught math, the majority of the students are African-American and some are Latino. Our unjust profit economy affects them brutally. James* would sometimes miss school because he had to take care of his younger siblings while his mother worked, and many students told me about parents or guardians losing their jobs. Some families, like Darnel's, had moved in with relatives, all living in a one bedroom apartment. Darnel would sometimes come to school so distressed that he'd either stare out the window or ask to put his head on the desk.
Students often went without sufficient food and clothes. Some lived in shelters. Tyron, who lived in public housing, told me he sometimes couldn't sleep at night because of gunshots in the hallway or police activity in his building. No one should have to live that way; and the fact that people do, rightly makes for anger. Such anger could be used in behalf of changing the injustice, but instead, it often takes the form of a desire to retaliate through gang activities and bullying, which were widespread in the school.
______________
* The students' names have been changed.
>>Read Zvia Ratz's complete paper