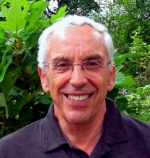 Michael Palmer, sportswriter and Aesthetic Realism associate, writes:
The largest mobilization of American workers demanding higher pay: what does this big new movement have to do with what Eli Siegel called "the force of ethics" in America now, and in history? Read "Justice: As Real as the Sidewalks," the current issue of The Right of Aesthetic Realism to Be Known.
The commentary by Ellen Reiss begins:
Dear Unknown Friends:
Here is the final section of Shame Goes with It All, by Eli Siegel, one of his Goodbye Profit System lectures. In that historic series, begun in May 1970, he showed that an unjust, cruel way of economics had reached the point at which it could no longer succeed. The profit system was fundamentally finished, done for, though it might be made to totter on—with much pain to people's lives—for some decades more. He was right. What he explained is being played out today; and in various issues of this journal I've described how.
In the present lecture, Mr. Siegel is speaking about the shame that has always accompanied profit economics. That shame exists because the profit way is based on something ugly: the seeing of human beings in terms of how much money can I extract for myself from them—from their labor and their needs. That is the profit motive. And however much one may try to decorate it, it is a form of contempt. Aesthetic Realism explains that contempt,"the addition to self through the lessening of something else," is oh so frequent yet is also the source of every instance of human brutality.
In the final section of his talk, one of the passages Mr. Siegel quotes is from Wordsworth's Prelude. It is about the feeling Wordsworth and others had at the start of the French Revolution: the excited feeling that much more kindness could be among people as a practical thing. And Mr. Siegel's statement that this "did not come to be. But what is going on now will succeed" is, I believe, about the following: The French Revolution did not succeed fully (for one thing, the various European monarchies joined to stop it); however, what Mr. Siegel was describing in the 1970s would succeed, because it wasn't a matter of uprisings or barricades but of the nature of reality itself, ethics as a force working in history. He wrote in 1976:
There will be no economic recovery in the world until economics itself, the making of money, the having of jobs, becomes ethical; is based on good will rather than on the ill will which has been predominant for centuries.
In America Now
As I've written in this journal, in recent years there has been a massive effort to make big profits come in for certain individuals the only way those profits now can be gotten: through making most of the people of this nation poorer and poorer. To do that, one must weaken, eviscerate, annihilate unions.
Of enormous importance for America's history and future are the recent demonstrations across the land, demanding a $15-an-hour minimum wage. There have been several in the last two years, principally by fastfood workers. But the strike/demonstration that took place this April 15 in 226 American cities also included home healthcare workers, carwash employees, part-time college teachers, …  Read more.