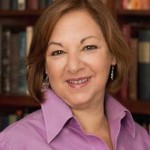 Leila Rosen, Aesthetic Realism associate, writes about this upcoming Public Seminar:
Every woman wants to take care of herself, get what's coming to her. Yet she also wants to feel she's generous, has a good effect on others. These two desires have fought in women—in fact, women are in turmoil about them. It has seemed the two desires could not go together. Aesthetic Realism shows they can! That's what this great seminar is about.
Consultants Nancy Huntting, Karen Van Outryve, and Carrie Wilson will speak about the drama of selfishness and generosity in contemporary women (including themselves), and women in literature. And they'll answer such questions as: What is selfishness—and what's the difference between a care for self that's beautiful and true, and one that's ugly, fake, and hurtful? What's the difference between real generosity and something that seems generous but is not?
The speakers will tell how, in the magnificent education that is Aesthetic Realism consultations, women are learning that selfishness and generosity are aesthetic opposites that can—and need to be—one in our lives!
This seminar will be as exciting as it is urgently needed!
Contri. $10
Aesthetic Realism Foundation
141 Greene Street
New York, NY
212.777.4490