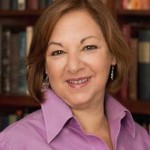 Leila Rosen, Aesthetic Realism associate, writes about this upcoming Public Seminar:
Women are often terrifically unsure of themselves as they think about love—and they don't understand why. Aesthetic Realism consultants Margot Carpenter, Carol Driscoll, and Devorah Tarrow—the trio The Three Persons—will speak about the one purpose in being close to someone which will make a woman truly sure of herself! It is this, described mightily by Eli Siegel: "The purpose of love is to feel closely one with things as a whole."
With instances from their own lives and women in history and film, the speakers will explain how going after an opposing purpose—to use another person to glorify oneself and have contempt for the world—is the great cause of unsureness in love. And you'll hear, too, about what women today are learning in Aesthetic Realism consultations, enabling them to be increasingly sure of themselves in love, and in their whole lives!
Contri. $10