Leila Rosen, Aesthetic Realism associate, writes about this upcoming Public Seminar: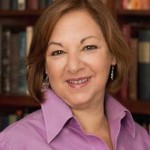 You'll have a great time learning about your life—and everyone's—at this exciting seminar!
What it means to be honestly confident—and the cause of the painful unsureness people have—is explained with beautiful clarity by Aesthetic Realism! This is what consultants Bennett Cooperman, Robert Murphy, and Arnold Perey—authorities on the questions of men—will describe.
They'll tell about their own lives and what they've learned about this crucial subject. They'll describe the education contemporary men are receiving in Aesthetic Realism consultations, education that gives people new, longed-for sureness. And they'll speak about how the question of what it means to be truly sure of oneself affected men in history, drama, and film.
This is an event not to be missed!
Contri. $10