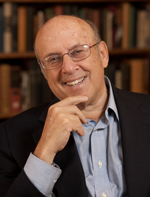 Jeffrey Carduner, Aesthetic Realism consultant, writes:
With all the turmoil and confusion in America's schools, what can really meet the hopes of young people and have education flourish? How can students see subjects like math, reading, social studies, science with new, vibrant meaning and interest? And can education be a means of students' becoming truly kinder? Yes! The answers are in "For Education to Succeed!"—the current issue of The Right of Aesthetic Realism to Be Known.
        Also—everyone who cares about American education's succeeding will want to attend the thrilling, tremendously important public seminar described in this announcement.
The commentary by Ellen Reiss begins:
Dear Unknown Friends:
Here is a paper from a public seminar on the great Aesthetic Realism Teaching Method. It is by NYC social studies teacher Christopher Balchin, of England and Oxford University. The seminar's title is a tested and beautiful fact: The Aesthetic Realism Teaching Method Succeeds, & Answers the Question "Education, What For?"
Along with Mr. Balchin's paper are two short, kind, richly musical poems by Eli Siegel. And as a brief introduction, I present four points that I see as urgently important for education today. Central to them is the following statement of Mr. Siegel: "The large fight…[in] every mind of once, every mind of now, is…between respect for reality and contempt for reality."
1) The children of America are suffering in massive ways from that contempt which has taken the form of the profit system: the ownership of America by a few people, not by all. Millions of children who come to school in this country live in poverty; many are hungry. They see their parents humiliated by being without work, or having to work long hours for little pay. And they don't see reason to think they'll fare better than their parents. This is because the economic system of our land is based on seeing people in terms of how much money one can wring out of them—out of their labor or needs—instead of being based on "I want to be just to you, and have others be." Profit economics is a colossal abuser of America's children.
2) Young people will not trust a teacher who is not clearly against the ill will of the profit system.
3) The push for charter schools is an attempt to make public education exist to supply profit to various individuals. An August 21st New York Times article described charter schools as "financed by taxpayers but privately run"—which means run for the profit of those "private" persons. The charter school movement is a fraud, and depends on the collusion of politicians who withhold needed funds from public schools so as to make those public schools as miserable and unattractive as possible. Charter schools turn teachers, as well as children, into fodder for someone's private profit—because the vast majority of charter schools do not have unions and therefore do not have the justice to working people that unions make possible. The campaign for charter schools is one of the cleverest and cruelest instances of propaganda in US history.,,,.. >>Read more