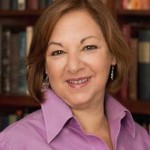 Leila Rosen, Aesthetic Realism associate, writes about this upcoming Public Seminar:
Women would like to feel expressed, and we'd also like to be thoughtful of others—to see them as they deserve. So why do we often feel these two desires can't go together? Can they? Aesthetic Realism says, definitely, YES!—and explains what real self-expression is.
At this important seminar, consultant Marcia Rackow and associates Lauren Phillips and Barbara McClung will tell what they've learned on this crucial subject, and what women are learning now in Aesthetic Realism consultations. They'll speak, too, about how the mix-up over self-expression and fairness to other people affected a woman in American history, characters in a musical comedy, and a great French painter.
Come and have a wonderful time learning about yourself!
Contri. $10