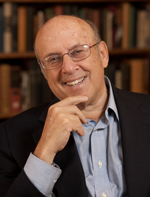 Jeffrey Carduner, Aesthetic Realism consultant, writes:
What is the greatest human question? And how does it affect various choices we make, feelings and drives we have? Read "Every Day, It's Ourselves & the World," the new, vital, and very kind issue of The Right of Aesthetic Realism to Be Known.
The commentary by editor Ellen Reiss begins:
Dear Unknown Friends:
In this issue we publish a poem by Eli Siegel, likely of around 1927, and also his magnificent, vivid, down-to-earth, beautifully written essay "Alcoholism; or, You Got to Find the World Interesting." The essay appeared originally in 1962 in the journal Definition. And (to be very clear), we're reprinting it now not to present Aesthetic Realism as some means of treatment—it's certainly not that—but because Aesthetic Realism is that which understands the human mind in all its turmoil and grandeur. The essay contains this understanding—and some of the best writing of the century.
There is a tendency in today's psychology to say that any trouble of mind has a biological source, arises from one's genes; and to say, too, that much mental trouble is not really trouble at all but simply something that makes one "special." The chief reason for this tendency is: the psychological practitioners don't understand the human self and they go by the unspoken logic that "Since we cannot find a mental cause for something, there must not be one!—the cause must be physical."
The Human Question
At the basis of Aesthetic Realism's great understanding of humanity is this principle: "All beauty is a making one of opposites, and the making one of opposites is what we are going after in ourselves." The chief opposites in our lives, every moment, are self and world, and in 1946 Mr. Siegel wrote that the constant question of a person is—
How is he to be entirely himself, and yet be fair to that world which he does not see as himself?…