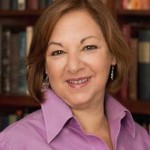 Leila Rosen, Aesthetic Realism associate, writes about this upcoming Public Seminar:
In asking this question, Aesthetic Realism, for the first time, articulates the reason people are often tormented about love and sex: our purpose. Is the pleasure we have for the purpose of respecting the world more—which includes, and is represented by, the person we hold closely in our arms? Or is it for the purpose of contempt—of glorifying ourselves narrowly at the expense of the rest of the world?
Consultants Jeffrey Carduner, Ernest DeFilippis, & Ken Kimmelman—authorities on the questions of men—will show that through the study of Aesthetic Realism, a man can learn to have a purpose he's proud of—in every aspect of his life!
The consultants will speak about their own lives and tell what they've learned from Aesthetic Realism about this huge and important matter. They'll look at instances of literature, film, and painting which show men's confusion on the subject. And they'll describe the education people today are receiving in Aesthetic Realism consultations—education that enables men to see women, mind, body, and love with kindness and, yes, real pride!
Contri. $10