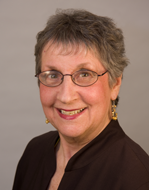 MERYL SIMON writes:
When I was a child, my father gave me issues of the National Geographic and little books about children from foreign countries, and generally encouraged my interest in science and cultures.
I was to graduate from New York University's School of Education with a master's degree in anthropology, where I studied with Ethel Alpenfels. Then I taught anthropology at Fairleigh Dickinson University in Madison, New Jersey together with Dr. Gene Weltfish.
I worked with the U.S. Government Job Corps (a program for teenagers to learn vocational trades and to encourage character building). For the Job Corps I wrote educational short stories for the young people. I also wrote a curriculum on union anti-prejudice programs, in collaboration with ACTWU (Amalgamated Clothing and Textile Workers Union), which was printed as a U.S. Government publication. Later (1967-8) I wrote a package of training manuals for school districts to use as guidelines that outlined the training of paraprofessionals—a new way of including the community in schools.These were later published by Macmillan Co.
In 1969-72, when the New York University Institute for Developmental Studies heard of my work, they invited me to work in their program which was headed by Drs. Morton and Cynthia Deutsch, known for their work in early childhood intervention. They developed programs to assist children's learning, including HeadStart.
My daughter, Helena Simon, was a young child then, and I was reading many sources on childhood development both as a mother and an educator. I had learned from Dr. Alpenfels about the many beautiful attempts in anthropology to explain the human self; yet, she said, there was no theory that was true about humanity as such. As my studies broadened to include more psychology and sociology, I found the same need in these fields too.
When I learned of Aesthetic Realism in 1971 and heard lectures of Eli Siegel in which he related diverse, specific studies to the human self at its deepest—economics, religion, geology, geography, family, agriculture, even war and peace—I knew I had found the very thing that anthropology was looking for, and that I was looking for.
ONGOING EDUCATION
I'm proud to have given papers on the subject of education; for example about Spanish grammar, including the way the opposites of hardness and softness are in the Spanish language as such and in the irregular verb.  I've also attended classes taught by Dr. Arnold Perey for more than two decades. In "Anthropology Is about You and Everyone," I have seen that this approach represents a new and true basis for anthropology. As a result, my whole perspective on the importance of the study of Anthropology for every social scientist has undergone a transformation. I've regularly presented papers in the class on diverse subjects, including the different ways the two divisions in people of all cultures manifest themselves in pre-literate folk tales, legends and mythology. For instance, one such paper dealt with the fight in the Ojibwa (or Chippewa) Native Americans between the hope to be kind, to have a good effect on others, and the hope to be mischievous and competitive, which is a form of contempt. These two hopes are in me and in all people, and learning this has greatly enriched my life as a social scientist and a self.
ARTICLES
EXCERPT: This year, the US Department of Agriculture published these "Facts About Hunger in America": "Eleven to twelve million Americans experience moderate to severe hunger.  An additional 23-24 million people are 'food insecure,' i.e., either cut the size of their meals or skip meals….Some of the consequences of chronic hunger in children are infant mortality, poor cognitive development, and increased risk of disease….As three representative women, we say it is appalling that infants are dying…"
"Health Care—Based on Good Will, Not Profit" by Ruth Oron, Meryl Simon, Miriam Weiss
"There is an answer to hunger battle in America," by Ruth Oron, Miriam Weiss, and Meryl Simon, Rock Island Argus, Rock Island, Illinois, 31 March 2000